Shadowban – this term has been around for some time and you definitely have heard this if you are using Instagram for marketing. This term, shadowban, implies low reach of your content/account on Instagram. This might be due to various factors, including violating Instagram community guidelines, using banned hashtags, using irrelevant hashtags in previous posts time and again, abusing someone, spammy behavior and many others.
Here, in this post we will be discussing in-depth about Instagram shadowban, ways to detect if you are shadowbanned on Instagram and techniques to remove Instagram Shadowban.
What is shadowban?
Firstly, let's learn about what is shadowban. It is basically a concept that signifies your post (or content) that you share on Instagram is showed to only a few people or is hidden. It is generally done by the Instagram algorithm when they detect a spammy behavior of the user.
Reasons for Shadowban
Here are a few reasons for shadowban on Instagram
Post content against Instagram community Guidelines: The Instagram community is protected by the set of Guidelines defined. If a user goes against the guidelines, then he/she or the business catches the attention of Instagram algorithm and is restricted.
Abusive behaviour: If Instagram detects abusive behavior on your profile, then you'll be shadowbanned. Abusive content includes abusing someone in comments, sharing abusive content, etc.
Reported by others: If your account is reported spam by other accounts.
Using banned hashtags: Certain hashtags on Instagram are banned. This means, Instagram restricts usage of certain hashtags. If you use those hashtags, you'll be shadowbanned.
Other reasons: A few other reasons could be using bots on profile, using more hashtags.
How to check if you are shadowbanned on Instagram?
Well! Instagram shadowban is a concept and Instagram doesn't provide any official tool or gives you notice on being shadowbanned. However, there are a certain set of steps or methods that could detect if your content is being shadowbanned. Let's check:
Instagram shadowban tester: Earlier, Instagram shadowban tester was launched by triberr but it is not functional now. One other testing tool namely THE HEIST is there, that can give you a brief inside. However, there is no confirmation on the authenticity of these tools. To be sure, follow the manual method described below.
Manual test:
To manually test, if you are shadowbanned on Instrgam, follow the steps below:
Gather a few users that don't follow you or create another profile.
Share a new post. Try using an uncommon hashtag in this post so that it will be easier to find. 
Now login from the account that you created and search for that specific hashtag and look for your post in the 'recents' tab.
If you see your post, you have not been shadowbanned.
If they cannot see your post, you've likely been shadowbanned.
How to remove Instagram shadowban
Take a break
Avoid posting for a few days and restrict your activity on Instagram for a few days. This is a cool down technique and notifies your human behavior to the Instagram algorithm.
The break time generally goes from 3 days to 7 days. Post once after 3 days, avoid bulk liking, commenting during the break time.
Check hashtags
Check your previous 10 posts and check the hashtags that you used. Check if there is any banned hashtag. If you find, remove that.
Remove third party apps and websites
Remove access of your Instagram account from third party apps and websites. You can re-allow the access after sometime (5-10 days).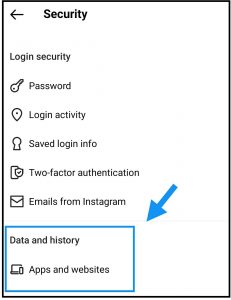 To revoke access, go to Instagram settings > security > Apps and website > Active
Check the active websites or apps and remove the access.
Instagram help
Contact Instagram help, if all the methods don't yield any result.
Need help with Instagram promotions, contact us.