Ever since I have started a blog on my website (arcfitness.in), I knew that it was not easy to gain the top spot on Google. But, still I was making efforts.
In the beginning, I was reading a lot of articles on how to reach the top of search engines. There are many distinct views available on the internet. Some guided for making quality backlinks whereas others advised to keep on writing good content and do on-page SEO.
I was confused but giving up is not an option.
I tried writing the first article and included images with basics of SEO done right (Yoast SEO shows the green light)
But, the article was a flop (as even after 5 months the article is getting zero organic traffic).
So, I knew I need to write something extraordinary and with full research on the topic.
The making
Searching for a long tail keywords, I finalized a few long tail keywords and started to check for which I could rank
After careful analysis I finalized the keyword 'Diet chart according to age group'
There were more than 800k results.
Checked for the webpages that were appearing on the top. After careful analysis, I found that the top pages were not giving a clear view of what the user is trying to find.
I need to give an actual and healthy diet chart to users.
Research, consulting with dietitians. It took 7 days to finally compile the data.
Structured the raw data in the form of tables to make it easy for users to read.
Finally, The post was published
After publishing?
Do I need to wait or should I share it?
I couldn't wait for search engines to send traffic. I worked hard for that article so I shared it with friends, family and asked them to share further if they liked the content.
As a result, there was a little spike in the traffic but it doesn't long. It was just for 2-3 days and after that the traffic was gone.
The article was published on April 22. Traffic risen on April 23- April 25 and thereafter starts declining.
What to do now?
I worked hard for the project but that too not resulted in any traffic increase. Only a few visitors that too just for 2 days.
I decided to give the post some time and will check the results after a month.
Even after a month, there was no real increase in the traffic from search engine.
Paid Advertising
I thought of promoting the article via paid social media advertising. As if the people like, they'll share automatically.
In the initial stage, I invested little (Rs 100) on Facebook to see the response of the audience.
From that promotion, only 13 clicks that too with 100% bounce rate.
So, this wasn't resulting in any traffic increase either
Backlinks
Low quality or purchasing backlinks was not an option. I decided that, I'll do write some answers on Quora to get backlinks to the article.
Then, I have written two Quora answers and embedded a link to article in each.
Removing 404 errors
After doing that much, I was still not confirmed on to what was wrong with the article. One day, I carefully read the article and checked all the external links on the article.
I found that an internal link was broken. I recently updated the website content and deleted a page, whose link was embedded in the article.
I removed the link from the article and added a bit of new content to the article.
The result
I noticed increase in organic traffic to my website in September. The graph went high in October and more higher in November.
I checked on the stats, and I found this:

The orange line in screenshot indicates the rise in organic traffic.
And a screenshot of search console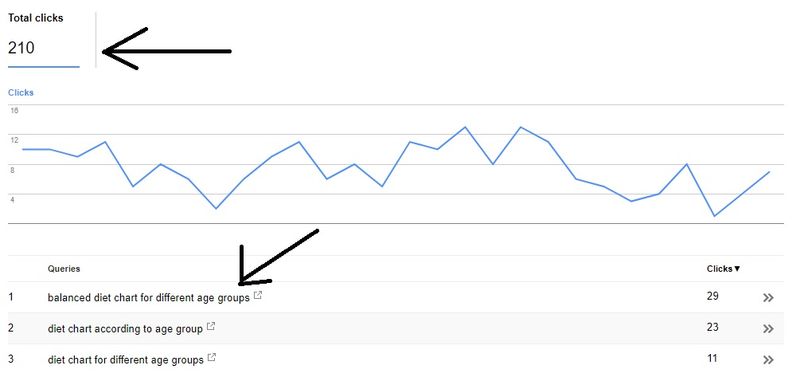 It shows a total of 210 clicks in last 28 days and the majority are from the keyword that I was targeting.
And Finally a reality check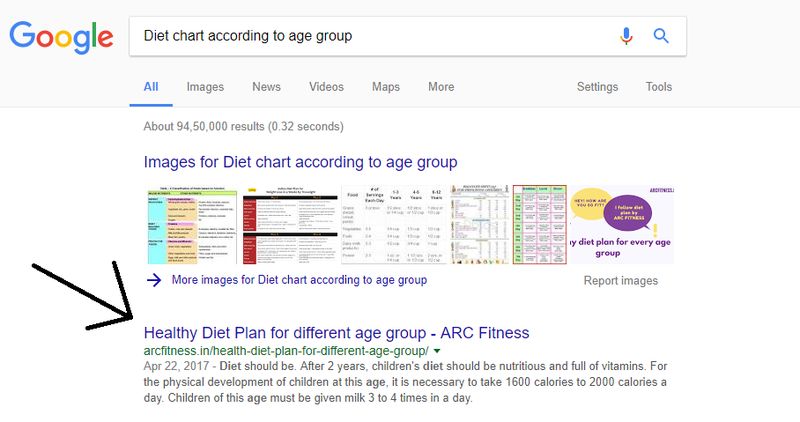 Have a look at the number of results that appear: Close to 1 million search results
Another one that got ranked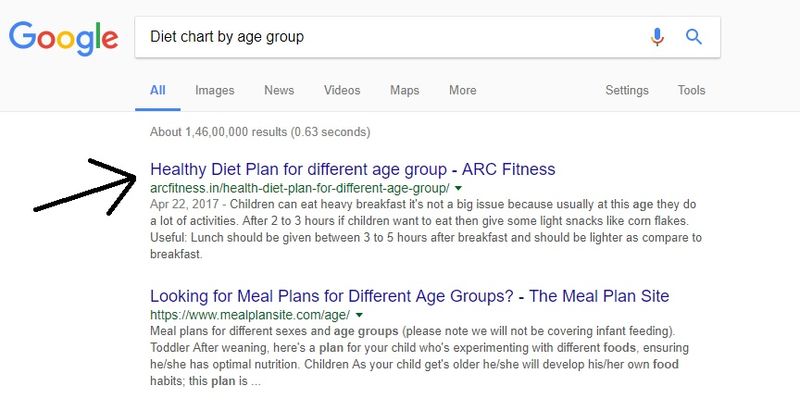 This keyword has more than 1 million search results and it feels good to rank on top.
(Note: These screenshots were taken on November 17, 2017 and Location: India)
Things to learn
Though many of you could say that I did make backlinks as against what I mentioned in the title. All I could say is I just chose quality over quantity and it was just 2 answers.
Quality content is ranked higher, it might take some time to rank but, if you worked hard the result will be there.
Ending Note
Though i didn't gained clicks in thousands from this but I learnt that quality content is the thing that I need to focus on from here on.
This was my experience. You can share what worked for you in the comments.