Instagram stories are highly helpful for businesses and content creators to engage with the followers on daily basis. But creating visually attractive and astounding stories could be a challenge on daily basis. So, here in this post, we are going to share five great Instagram story tools that help you to create astonishing Instagram stories in a matter of few minutes.
Canva
Canva is an online tool that has a simple, easy to understand user interface. It doesn't matter if you any previous experience in designing or not, it lets you create wonderful, power packed designs quickly.
To register, you just need to have an email ID or you can login with your existing Facebook or Google account. Once you are logged-in, you get access to plenty of in-build templates, free licensed pictures, free licensed videos and many more elements, all that at one place. Canva is a free tool but there is paid content also. If you want something or used some element that is paid in your design, you need to pay before downloading.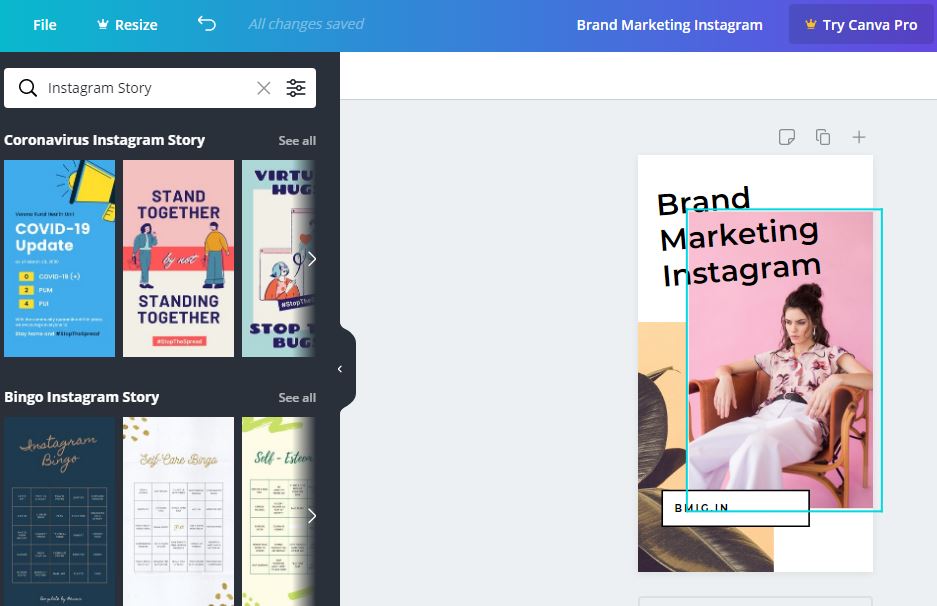 For Instagram stories, there are plethora of templates, not just images but videos too. So, go and explore this amazing tool. At BMIG – Instagram handle, we too create most of out stories in Canva.
StoryArt – Instagram story tool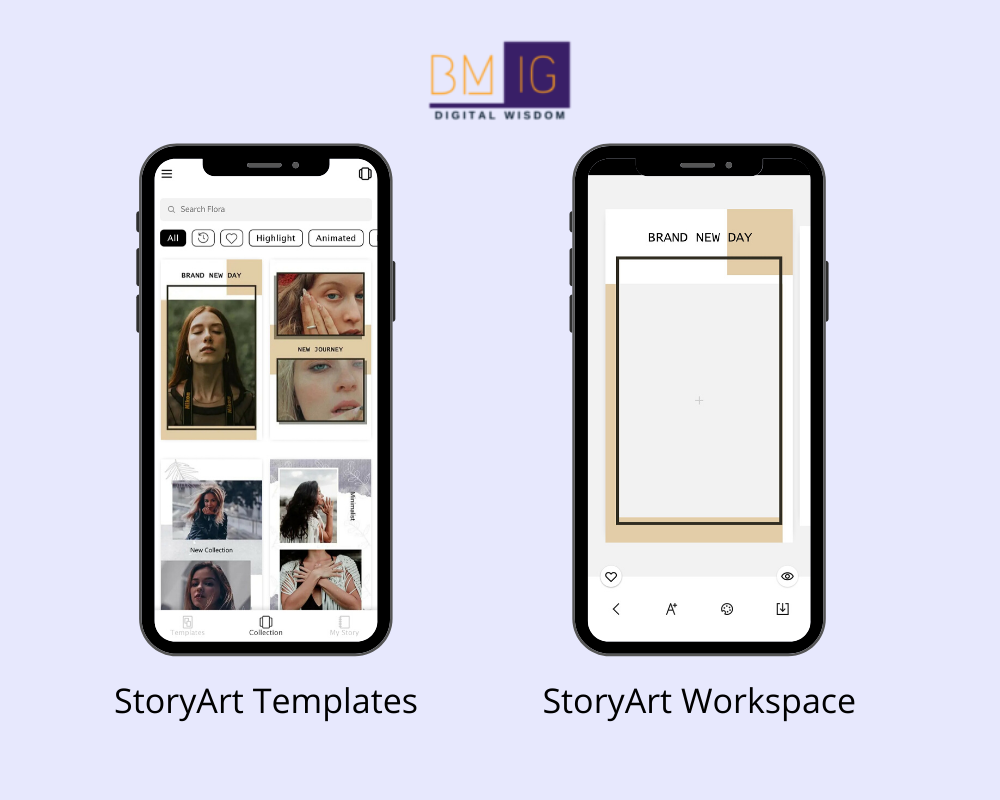 If you are on the go and want to create quick, striking Instagram stories for your Instagram handle, go with StoryArt. This app is free to download from the app store and play store. But, there are paid elements too in this application. As the name suggests, it is created categorically for stories and you'll get the in-built layout. Just, fit-in your pictures, play around and show your creativity with this startling tool
Download link: Play Store and App store
Adobe spark – Spark post
One name that you can surely trust – Spark post. The interface is different from StoryArt and canva. On a personal note, we would like to add that here in spark post, you'll get plenty of designs to draw inspiration from. Though the designs could be paid or free, but one thing is guaranteed that you'll never be devoid of ideas in spark post.
Besides designing spectacular stories in the form of images, one can create short videos for Instagram stories too. Do explore all the section in spark post to add that spark to your stories.
Animated Stories – Instagram story tool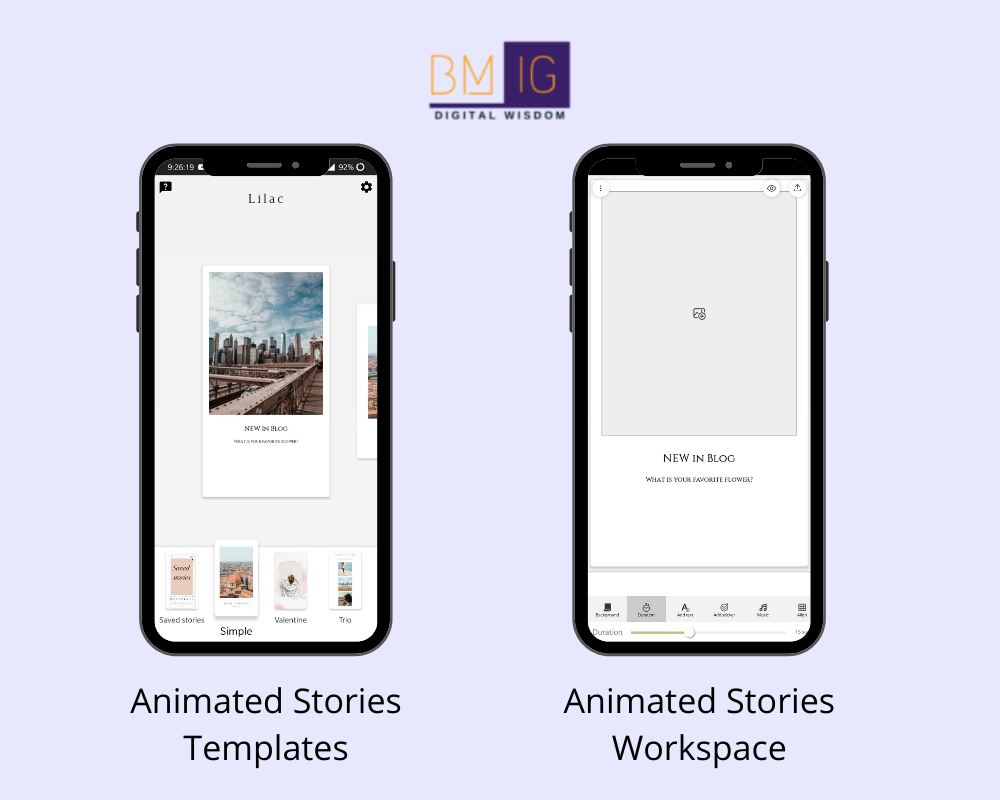 Be a story teller. Make your stories in a motion. As the name suggests, it is specifically to create stories and that your videos or animated. The tool/ app is free to download and contains in-app purchases.
When it comes to design inspiration and in-built templates in the application, those are simply awesome. And after choosing a template the design interface, the workspace is easy to understand. One get access to a pletora of font options. Besides font, one can edit the Text size, Line space, Letter space, alignment, rotation, animation, frame color and much more. Add stickers, music and play around with this amazing app.
Get Stencil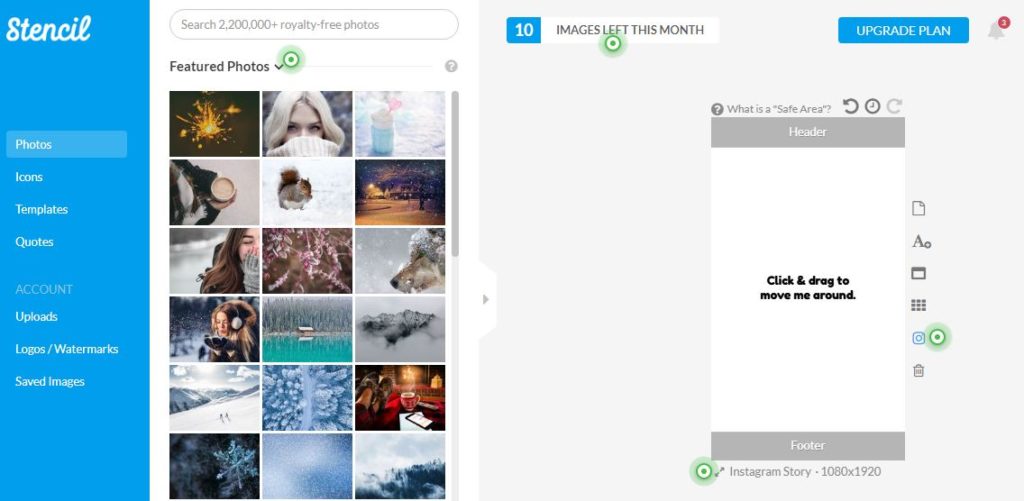 Get stencil is much similar to Canva. Create account and login. With free account, one gets 10 downloads per month and every month the limit resets.It is not a specific tool for Instagram stories. Once you are logged-in and on the workspace, you can resize the canvas to the size of Instagram stories.(1080*1920px).
Free in-built template are limited in Get stencil but the designs are captivating.