Sometimes you might feel the need to post on Instagram from your PC, laptop or desktop. Posting from desktop or laptop becomes a little bit easier as you get more workspace, wider screen.
If you are more of a laptop person and less of a mobile guy, this is for you. Even, if it is not the case, this tip will surely come in handy.
There are many third party apps and official FB creator studio too that lets you post on the visual marketing platform from desktop. But, in this tutorial, I'm going to share a simple tip using which you can use Instagram exactly the same way on laptop/desktop as you use on Mobile devices.
Technique 1: FB creator studio and third party scheduling apps.
In this technique, you can opt for third party apps like Buffer or use the official FB Creator studio to post on Instagram.
Drawback: One needs a business account. For personal and private accounts there is no option to post. Moreover, editing on Instagram as done on mobile is not possible.
Technique 2: Switch to mobile version
Here is the exact step-by-step technique:
Step 1: Login to your Instagram account from your desktop/laptop.
Step 2: Right click anywhere on the screen (not on the posts) or press CTRL+SHIFT+I (Shortcut for Inspect). Now, it will open the mobile version.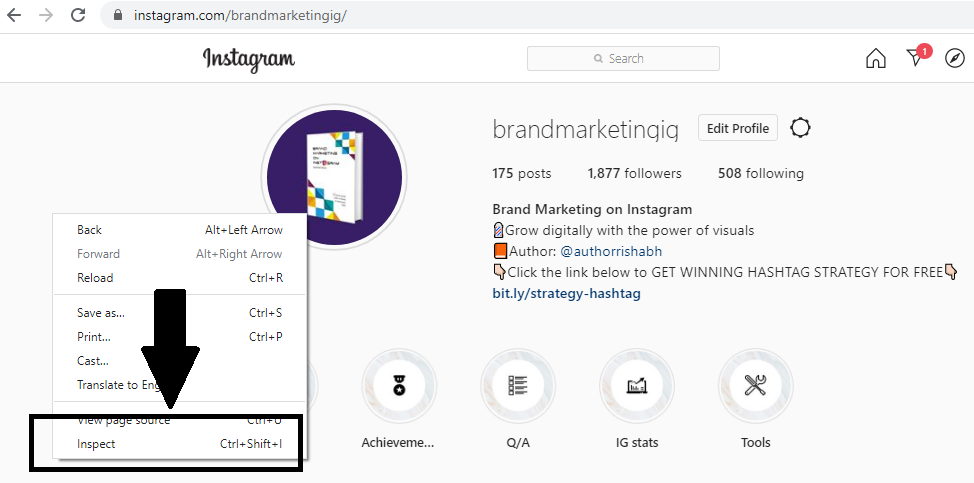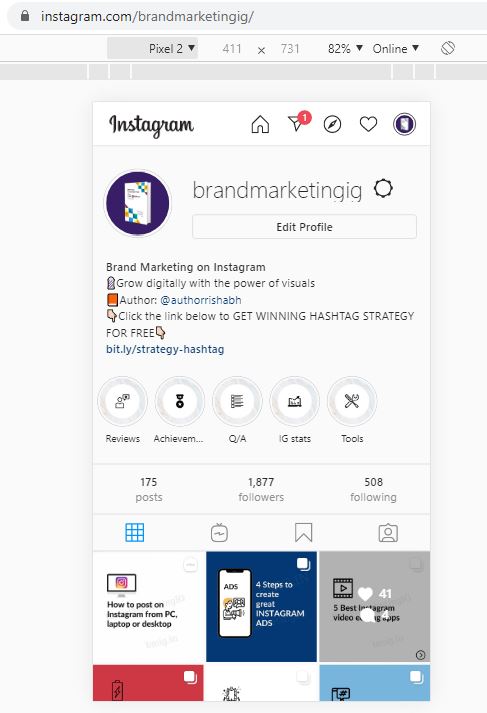 But, here also the option to post is not visible.
Step 3: In this step, you need to clear the cache of your browser and refresh the page. For clearing the cache and refreshing the page press CTRL+F5. or you also do it manually by going to the browser settings and clearing the cache.
When you are done with this step, the option to post will appear. You can now use Instagram from your desktop exactly the same way as from your mobile devices. Post anything, editing the pictures and all.
Video Tutorial
So, using this simple trick you can post on Instagram from desktop/ laptop. Also, do check how you can post Instagram stories from desktop or laptop.
If you feel this article is valuable, kindly share with your friends. And do let us know your views in the comments section below.